Update - Deadline 1.
End of the last year, I decided that deadline for my bike is 31th of January, so it should be in Finlands biggest motorcycleshow in early february.
As you can see, I didn't make it, BUT I got a call from event organisator. They would still be happy if my bike can make it, even it is not ready...
So 2.-4. of february my bike is in the show.
It is not painted nor 100% finished, but still.
It gave me lots of motivation and there is so much going on right now
Start-button
As I wrote, I got start-button from a friend.
We scan it to 3D-model and after that printed it.
It came pretty good. Few minor grinding to do, but it works!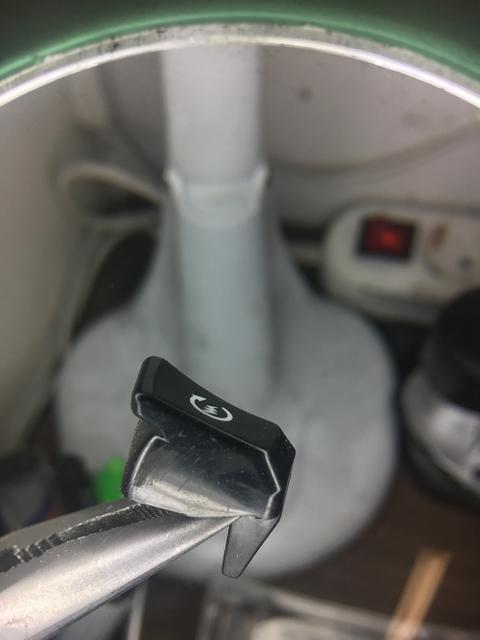 Original button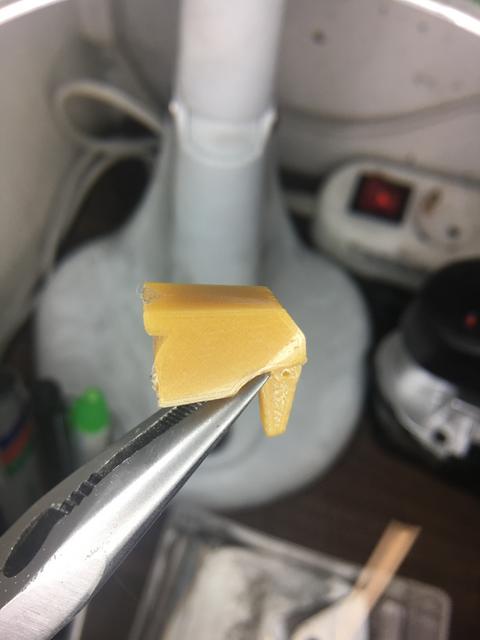 First version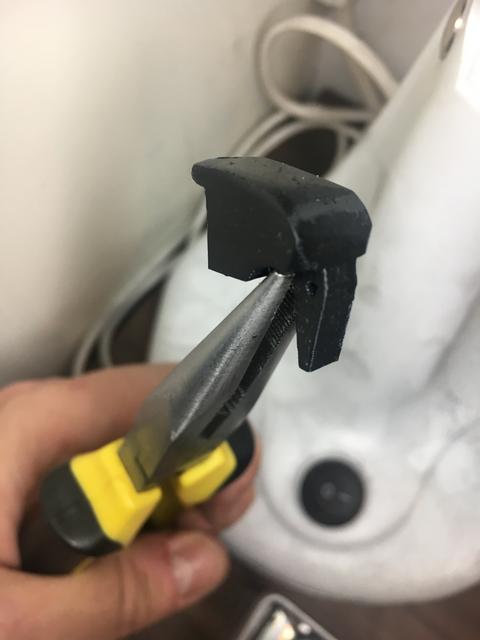 Final version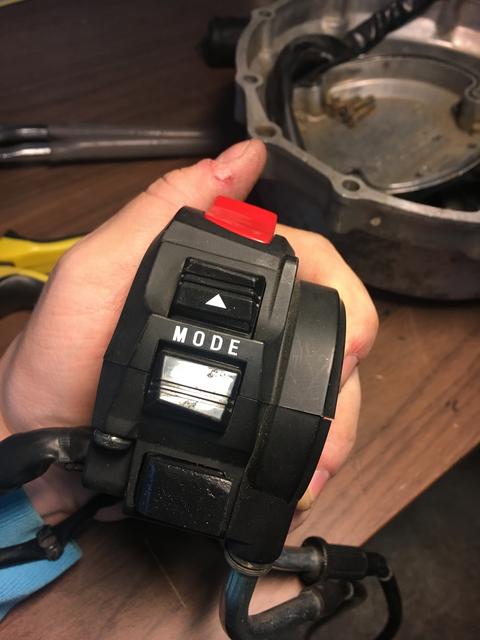 Need to polish it and its good to go
Steeringstem
Way back I ordered steeringstem adapter to fit GSXR front end to CB750 frame from Cognitomoto. Like they said, it is almost bolt-on.
Original GSXR stem in triple tree, next to new stem.
Just press the old one out and new one in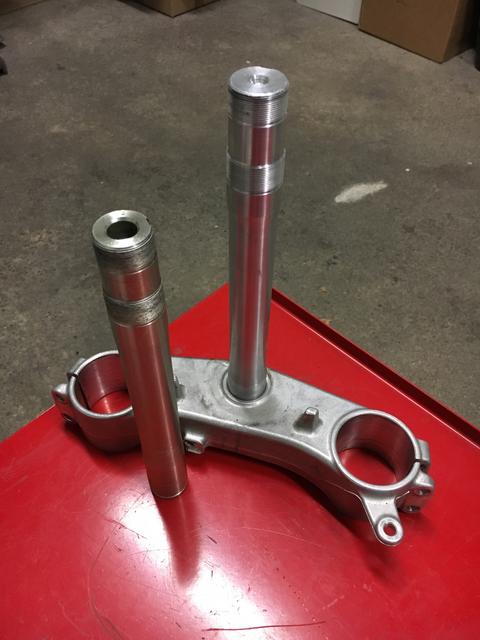 Here you go.
Part, parts and more parts
Almost everything has been ordered and delivered (I have said this thousand times
)
Just arrived. New tires, blinkers, bolts and nuts...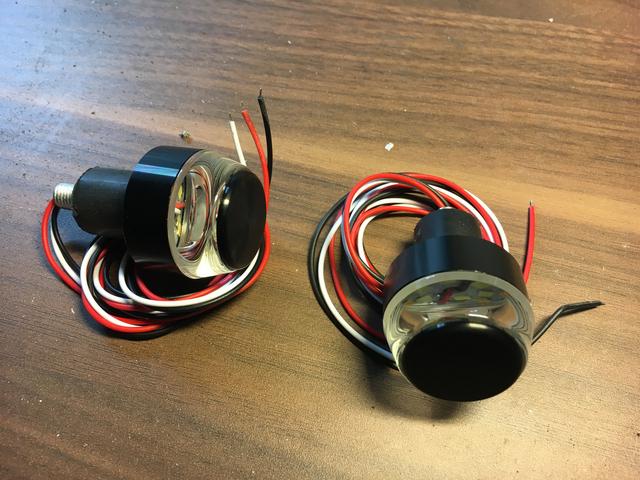 Still to come: exhaust tips with removable silencers, front fender brackets, brakehose brackets...
Welding and grinding
Yesterday we welded few last things and just exhaust brackets and supportframe for carbs are still left.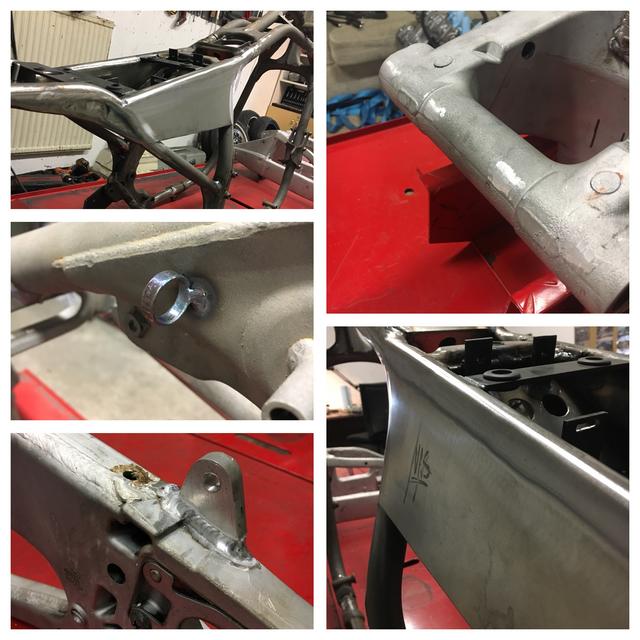 Sidepanels grinded, rings for hoses and wires, swing arm spools/sliders bracket, grinded small piece from swing arm, that hit the engine.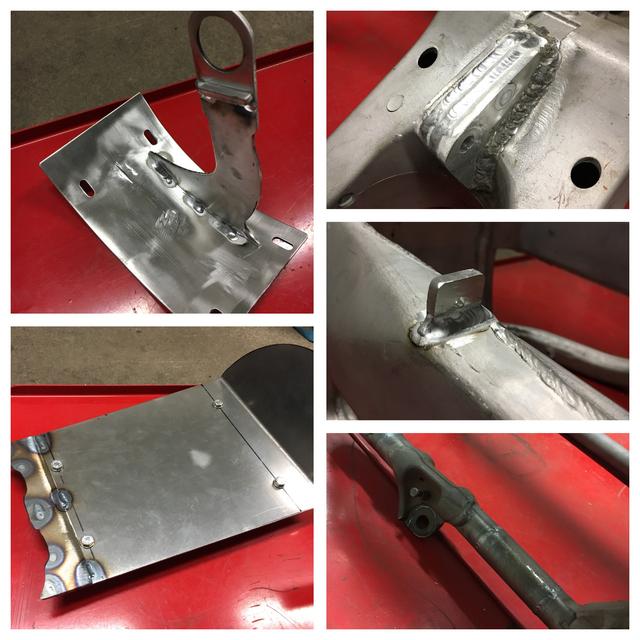 Moved licenceplateholder closer to the wheel, extension to the seatpan, supportpiece to rear shock, brakehose bracket and moved side stand forward, because it was too close to shiftingrod.
Seat and exhaust
I have talked to upholstery who will make my seat complete. It will be done just after the motorcycleshow in february.
Also talked to man, who will make exhaustpipes for this bike in february.
Four invidual pipes from the engine. Two of those will join together on each side under the engine. Two silencers, one in each side will come out just under rear footpegs.
Pipes will be ceramic-coated.
Assembly of the bike is starting next week and then we are going work with rear cowl.
Now it looks like this project will finally finish before this summer
Last edited: