Messages

39
Reaction score

0
Points

6
Hi . . . Great to see a "cousin" site to the XS sites, Many thanks Travis! . . . and just as I am bringing a long dormant '73 CB750 back to life, that I picked up for $500 last summer too!(18,000 miles on it). here's a pic of it the day I brought it home, and a pic showing last time it was plated (cool plates huh?). I hope to finnaly fire it up this Spring. I spent most of my time on it last summer de-gunkifing some weird goo out of the fuel system & takin' things apart & blowing the cobwebs out, I have not even fired it up since I bought it.
I live in Yellowknife Northwest Territories, Canada, and have been riding and wrenching on motorcycles since the mid-70's. I use to do a lot of sno-mobiling in the winter, but as I get older . . . it's just to friggin' cold out all the time, and now that I have a basement shop, I find I would rather work on bikes all winter . . Maybe one day I'll fire up the old Arctic Cat 600 Powder special (gotta fix the broken drive train first), and take 'er for a rip!
Thanks again Trav . . you are awesome! . . . and I think this site is going to be HUGE!!!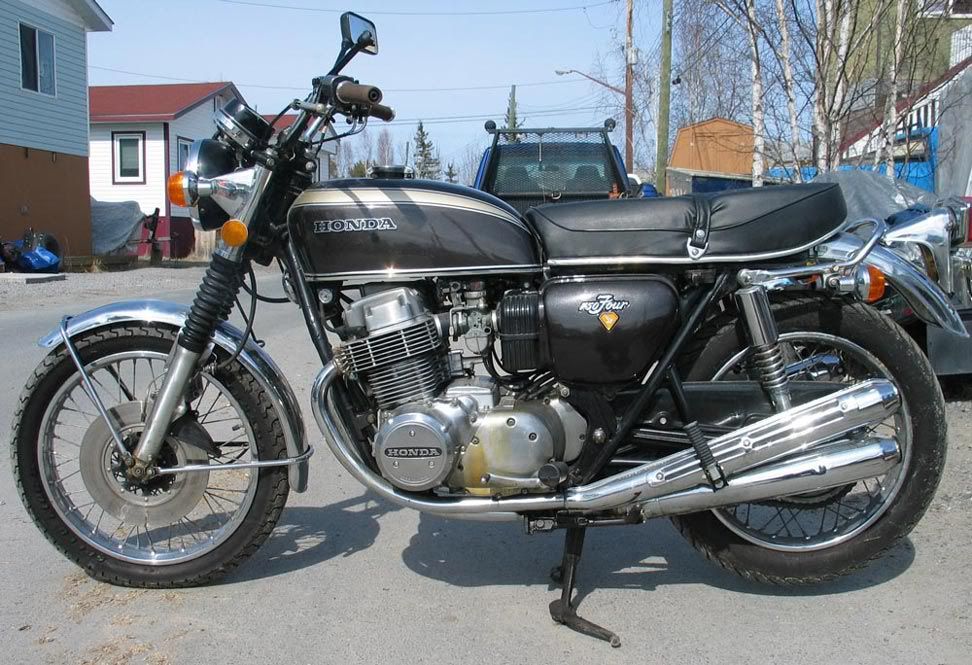 Last edited: